So I'm driving home from the magic shop tonight about 10pm. I'm heading east on Lomas and stopped at the intersection of San Pedro. I look up and read the McDonalds sign and can't believe what I'm reading! I guess McDonald's new marketing campaign is a little too honest!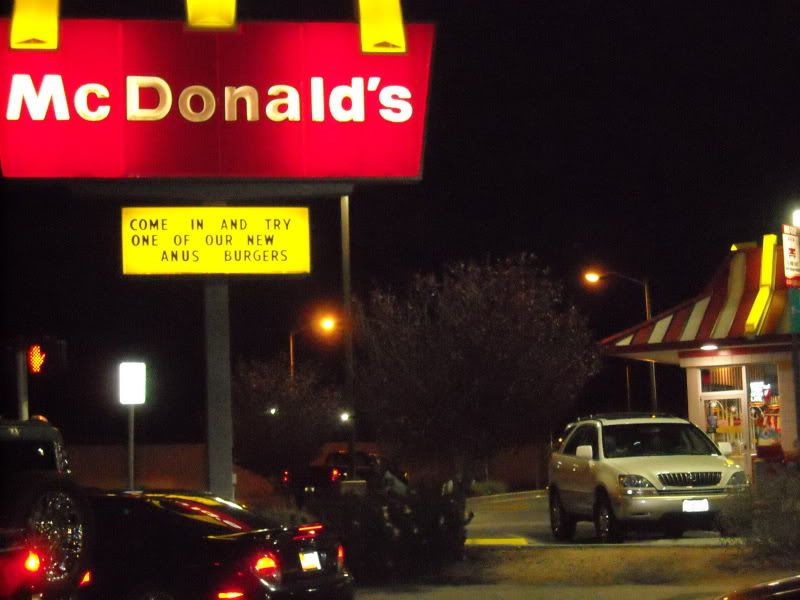 I immediately turned around, got a couple pics and went to see the manager.
I showed the manager the pictures. The manager is a young looking girl in her early 20's. Her response was that she was confused and started to explain that there was a special going on with new burgers. I looked at her and said, "Your special is a** burgers?" She was more bewildered. I said "anus, anus" She still did not get it. I became more direct and asked her if she knew what an anus was. She responded that she didn't understand. When I explained it directly, she got a surprised look on her face and apologized. I told her that the apology was not necessary since I was not offended, but my intention was simply to bring it to her attention. She thanked me and I left.
I have to admit, I always wondered when I saw pictures like this on the net I suspected they were photoshopped. I guess they're real....at least some of them!