(Um... that's a big bag of stuff for the homeless pictured in the banner, from last year, pre Nikon... btw)
It's that time of the year again. The time when our neighbors let the *
incessantly
barking dogs out just a little later, when the sun is warm. Peace and Joy? How about Peace and QUIET! The time when little old ladies hit your car not once but twice in the parking lot at Nob Hill and then just drive off in their shopping induced haze as you stand there saying " and now you're going to just drive off without even giving me your insurance information like nothing happened?!". The time when you remember you must spend more money at the last minute because you forgot the stocking stuffers which means heading out into the madness one more time on your one day of rest. At least the barking dogs, which follow me wherever I go as God's personal joke, are not nearly as bad as where I used to live surrounded by (IMHO)
*sociopath
s. Merry Xmas to my former neighbors. Oops… I'm losing the spirit here. Um, thanks to my
new
neighbors for coming by to make sure my house wasn't burning down since I was up before noon with a fire going!
**BONUS ALTERNATE BEGINNING! –
Once upon a time in a dimension far far away there lived a starving musician named
Rocker Mike
. This guy had bad credit, maybe he was between jobs, maybe he was too proud to ask for real help, and maybe he had nowhere to sleep. There were the underbellies of picnic tables in parks , the occasional car, and even a tent. Shoplifting cold cuts to eat, he tried to stay up all night, in the spirit of the *
Vampyre
, as not to freeze to death in the park. Or wait, was he the
un
dead? This might explain a lot. Oh, but I *
digress
. Given the state of the economy and the fact that life is full of nasty surprises… I could be that guy! You could be that guy. If you see me begging change for bad coffee in the parking lot of 7-11 at 4 am shivering… I would really appreciate a sleeping bag or a nice warm mother#@%&ing cap!
Rather than going to bed at 4 am this day I was asleep at 10 and awake since 4 am. I could not get this mad OCD helping the homeless thing out of my head. By 5 I was up making delicious, fresh, gourmet coffee. I immediately gathered
wood
, in my silk robe, and lit one of several fireplaces in my nice house. By 6 am I was pecking out this verbose plea in a big cushy leather executive chair in my office. I thank God for this roaring *
bandwidth
... and fire. It is warm and wonderful. Life is good.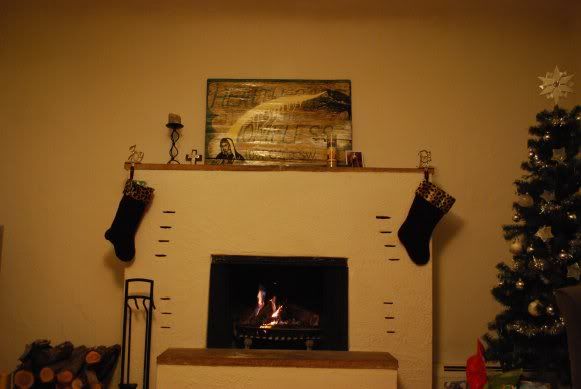 For those of you that haven't heard the story of my now
annual Critical Needs Drive for
AHCH
… here goes. It all began, sorta, with the purchase of some pop art.
Daniel Garcia
had discovered the old sign from Albuquerque Health Care for the Homeless in an alley downtown and turned it into art. I took this as a "sign"! We had a big open house last year where I encouraged friends and family to bring some stuff for the homeless. It was a big success!
Well, funny as it sounds, I think my "Christmas Party" has gotten too big even for my house. So, I decided to kill two birds with one stone this year. I will start having a bigger, better, Holiday Shindig and collect even more stuff. Or "sssssssstuff" for those of you who remember the
Gong Show
. No buddy I didn't say the "Bong" Show. Relax.
So look… when you're out grabbing those stocking stuffers- remember there are people with no stockings
on their feet
! I bought this nice rabbit fur covered hat(oh sheesh pipe down
PETA
people, rabbits are like rodents! I used to raise show rabbits, and that's a whole other piece to write.) yesterday and then I bought a bunch of knit caps for the homeless. Just share. Give back to your community. KARMA. Don't feel guilty thinking "but what are you gonna do for
me
?" Let me tell you all about it.
This Tuesday, December 23, beginning at 6 PM I am inviting all of you to
my party
! Friends, family,
Duke City Fiends
, minions, allies, associates, and anyone else who does not have a big Grinch hole in their heart. And if you don't like
people, or parties
, or whatever… drop something off in advance? Who knows parties like Martini Mike? One thing I've always been good at is throwing a party. If someone would like to pay me 6 digits to throw parties let me know.
www.MartiniWorld.com
Presents
Martini Mike's Second Annual Albuquerque Health Care for the Homele...
… wow that's a mouthful huh? What else
could
I call it?! WPMMSAAHCFTHCNDHE! It's in Nob Hill at my favorite *
swanky
hangout…
Imbibe
. There will be free food- courtesy of
Sam Etheridge
and
Nob Hill Bar and Grill
. Have you had the Tuna Nachos?
There will be drink specials that involve a premium Russian Vodka called
Imperia
. Try a "Martini Mike"… our signature drink that night. The "Martini Mike" Martini consists of Imperia Vodka, dirty, extra dry, with a Blue Cheese stuffed olive. $6.! There will be coffee, Espresso, Cappuccino. There will be a big pot of a certain secret spiked cider. There will be bagpipers from
Mac-Tire of Skye Pipes and Drums
. There will be a DJ… KPJ. There will be a Tarot Card reader. There will be other surprises. There will be 12 awesome door prizes donated by
some of my favorite neighborhood businesses
(and one Roswell artist).
Hair Addiction
,
Old World Imports
,
Zinc
-
Savoy
-
Seasons
,
Masks Y Mas
,
Que Chula
,
Revolver
,
Mariposa Gallery
,
Tim Tourville- Coldwell Banker
,
Joe S. Sausage
,
Paula Manning-Lewis
/
Chroma Studios and Gallery
,
Adelita
Jewelry
, and
Konii Carpenter
(artist).
There may be celebrities
. There
will
be good times.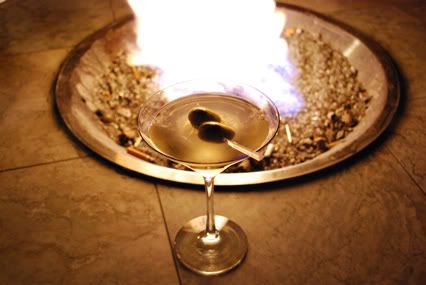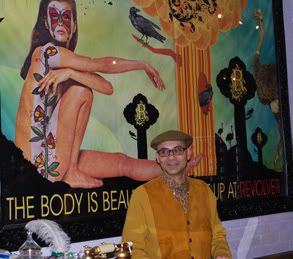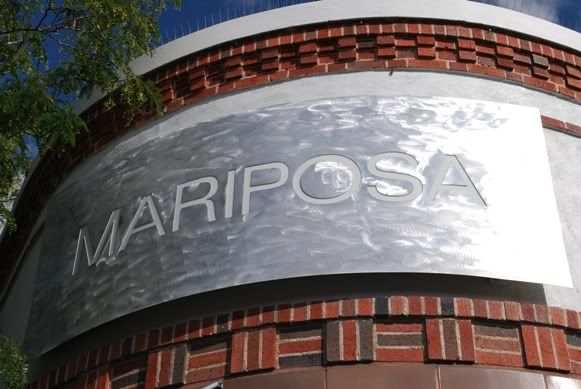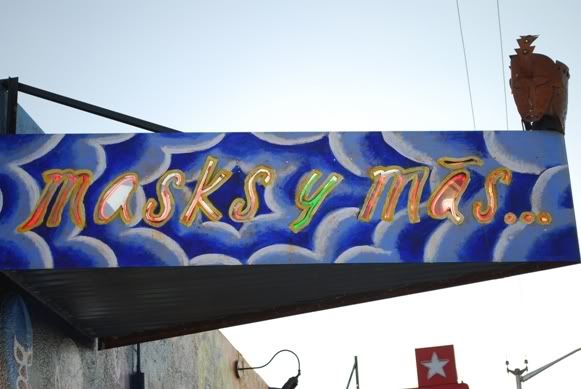 So, let's reach out again this holiday season and lend a hand to those in need.
I am looking forward to our creation of a mega giant holiday pile o' sssstuff for the homeless again. Maybe we will need two trucks to deliver it all this time!
I know all my great friends, old & new, will come through.
So come say hi, have a drink of some sort, some food, and say you care.
Tell your friends! Remember there is a dress code which basically means no torn up dirty old clothes, *
ironic
huh? And remember to
call a cab
if you are even "buzzed"! I will see all you super people on Tuesday. Happy Holidays! Oh God, the sun is up. Time to go back to bed!
I also give to you these other gifts (of advice) this holiday season.
1. Park where your wife tells you to.
2. *There is an
online dictionary
.
3. Junk mail as kindling is good for preventing identity theft.
4. If your neighbors are sociopaths… move.
5. If you hate your job… get a different job!
6. You are not still using dial up. Say it isn't so.
7. Save early, save often.
8. Would you talk to your mother with that mouth?
9. Two and food.
10. Mind your own business.